Why Choose Yikang-Med?
Yikang Mold processing, mold assembly, and mold maintennance:
We have 36 engineers and technicians in our mold department with experience in mold processing, quality control, assembly, and maintenance. Our mold processing workshop are equipped with more than 15 top high-precision mold processing machines, plus advanced equipment for quality control. All mold parts will be checked strictly before releasing into the assembly line. Our strong mold maintenance capability can make our production operate smoothly.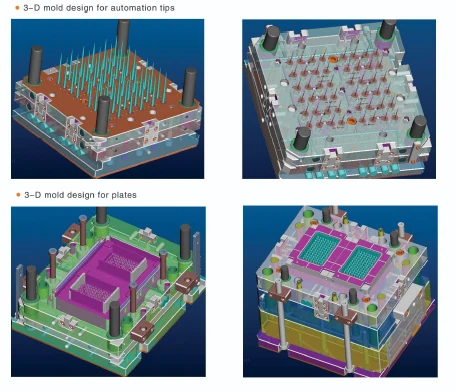 Advantages of Having Our Own Mould Development Team:
1. We can provide fast response in mould design and development, quickly to catch the current market trends.
2. Reduce the technology transfer time from Original Design Manufacturer and mould makers with strong technical advantages to ensure that the mould design meets the requirements.
3. Shorten the mould-making period to reduce cost and improve production efficiency.
4. Achieve the customization and flexibility of products, improve product marketing competitiveness, and shorten the cycle of product launch.
5. Reasonable pricing due to along-term cooperative relationship with mould suppliers.
6. Have a better control on technology and mould quality, ensure the moulds accuracy and ensure the stability of product quality.